TOP LADY GOLFERS LINED-UP FOR EILEEN BELCHER TROPHY AT LIMURU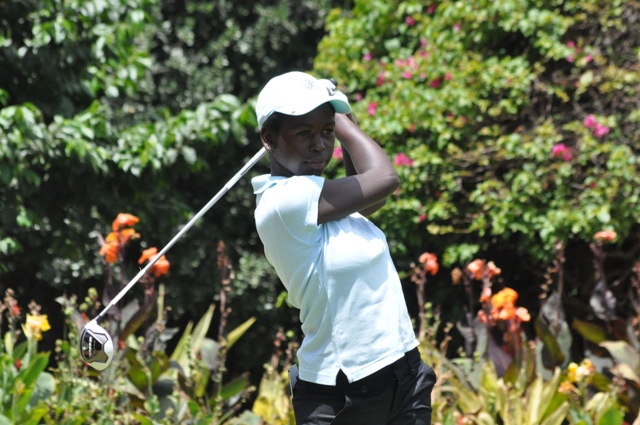 By DONALD WELLINGTON
Kenya's lady golfers converge at Limuru Country Club this weekend for the annual Eileen Belcher Trophy, one of the major tournaments organised by the Kenya Ladies Golf Union (KLGU).
The tournament is seen as of great significance to KLGU as it will be used to select players to represent Kenya in the Gilbertson and Page Trophy played between Kenya, Zambia and Zimbabwe at Muthaiga Golf Club and Karen Country Club in June.
The Eileen Belcher Trophy, which is a match-play tournament and will be played on both Saturday and Sunday. Some of the top players expected to dominate the event are youngster Naomi Wafula and Mary Monari both from Rose Naliaka Foundation as well as former lady golfer of the year Mary Karanu of Vet Lab and home lady golfer Mwongeli Nzioka.
The tournament which has been taking place annually for the last 76 years, will this year be sponsored by Kenya Orient. It can be termed as the equivalent the Tannahill Shield for men golfers.
The Eileen Belcher Trophy, originally known as the Inter District Cup, was presented to Eileen Belcher, the first chairperson of the Kenya Ladies Golf Union in 1937. A number of changes have taken place over the years with the districts now known as Zones.
There are four Zones, Red, Yellow, Blue and Green each formed by players from a number of clubs forming a team of three pairs with a reserve player.
Scoring is 2 points for a match won and 1 for a halved (draw) match and the format is foursomes, matchplay off scratch for all the divisions.
This year the Red Zone will comprise of players from Windsor, Railway, Golf Park and Western Region. The Yellow Zone will have golfers from Vet Lab, Limuru, Thika and Kiambu. The Blue Zone will have Karen, Royal Nairobi, Central region and Green Zone will have players from Muthaiga, Coast region and Sigona. golden goose femme golden goose femme